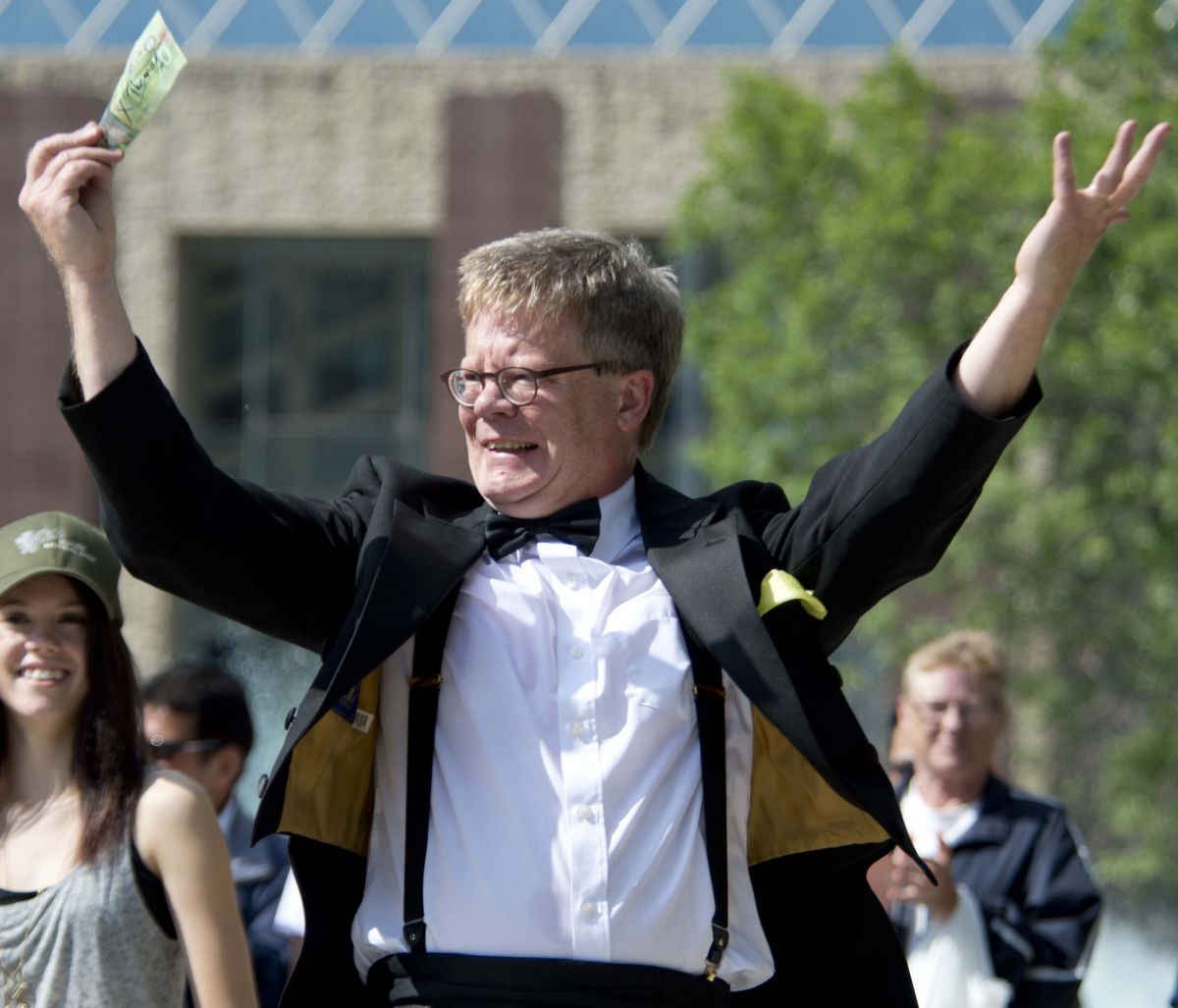 Ron Pearson
(Edmonton, AB)
Ron first came to Grande Prairie in 2003. This is his 8th appearance here.
Ron's magic is the perfect compliment to the athletic artistry of Hula Hoop Circus. They perform July 23 @ 6:00 pm, July 24 @ 2:30, 6:15 pm , July25 @ 1:00, 4:45, and close the festival @ 8:30 pm.
Ron Pearson has presented his unique magic show around the world, performing everywhere from the Royal National Theatre in London, England to Carnegie Hall in New York City. He was chosen to represent Canada as a performer at both the Commonwealth Games in Manchester, England and the Smithsonian Institute in Washington, DC. The Globe and Mail has called his magic, "Brilliant", the Edmonton Journal has said he performs "Mind-Boggling Sleight of Hand", and the CBC has said his show is "Outstanding".
.