World Class Street Performers are Coming!
2019 Performers
We are delighted to bring to Grande Prairie a world of jugglers, acrobats, musicians, installation artists, facepainters, and many other assorted entertainers from around the world. Click the links on the right to read all about each of our talented performers.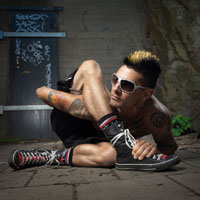 Attention Performers
The Grande Prairie International Street Performers Festival Association works in tandem with the Edmonton International Street Performers Festival to bring acts to our city each year. For information on performing at the Festival in Grande Prairie, please contact the Edmonton Festival through their website.