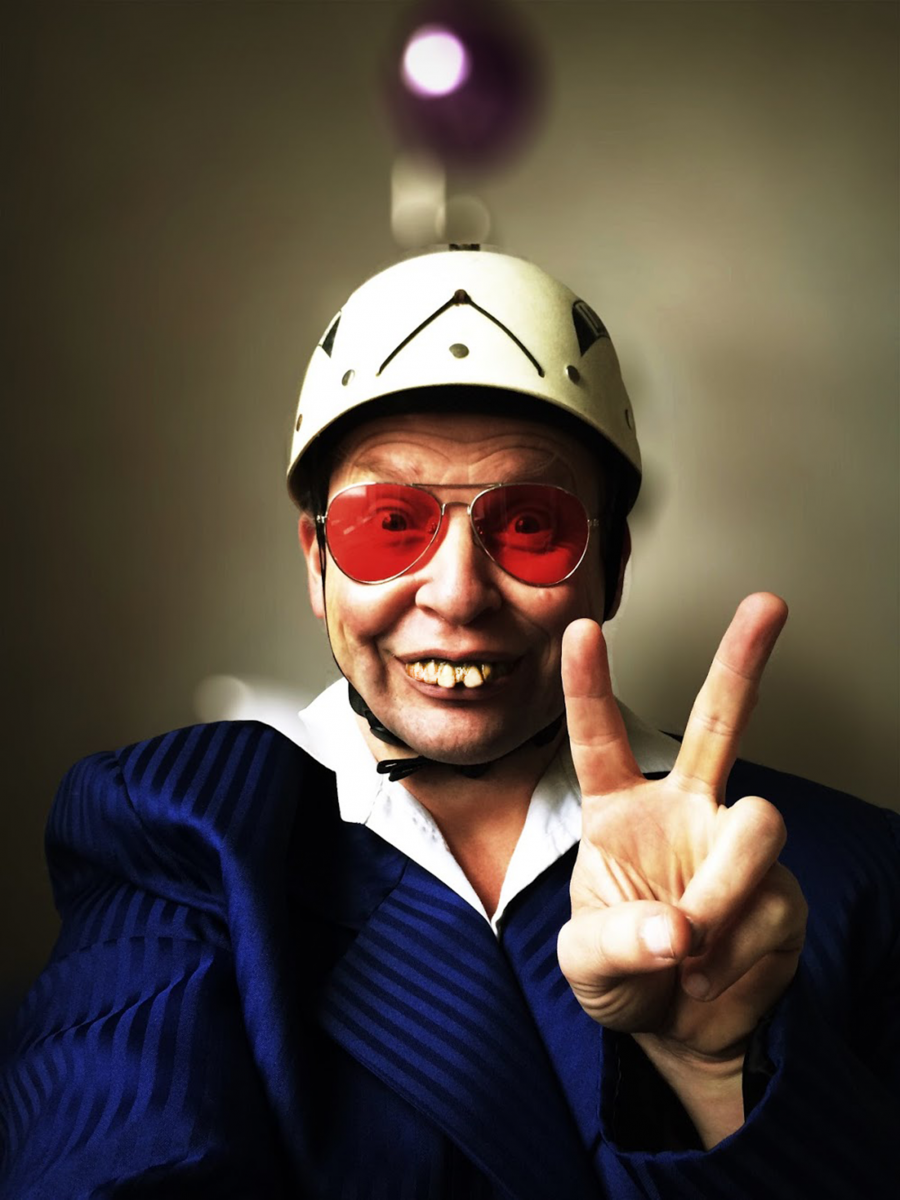 Vinyl Burns
(New Zealand)
Kim Potter (AKA Vinyl Burns) first visited the Grande Prairie Festival in 2006 and this will be his 6th appearance here.
The Vinyl Burns Rock & Roll Circus
"Everybody loves him, and that's not even his demographic"
World class, blistering diabolo juggling and wry, self deprecating magical illusion and physical comedy, building to a climax of live rock-guitar anthems and high altitude 80's hair-rock singalong finale Brimming with inept sophistication, extreme stunts and surprisingly polished skills, Vinyl rides in hot pursuit of his destiny… to deliver a glittering, escapist adventure just for you. It's dramatic, silly, beautiful and hilarious...