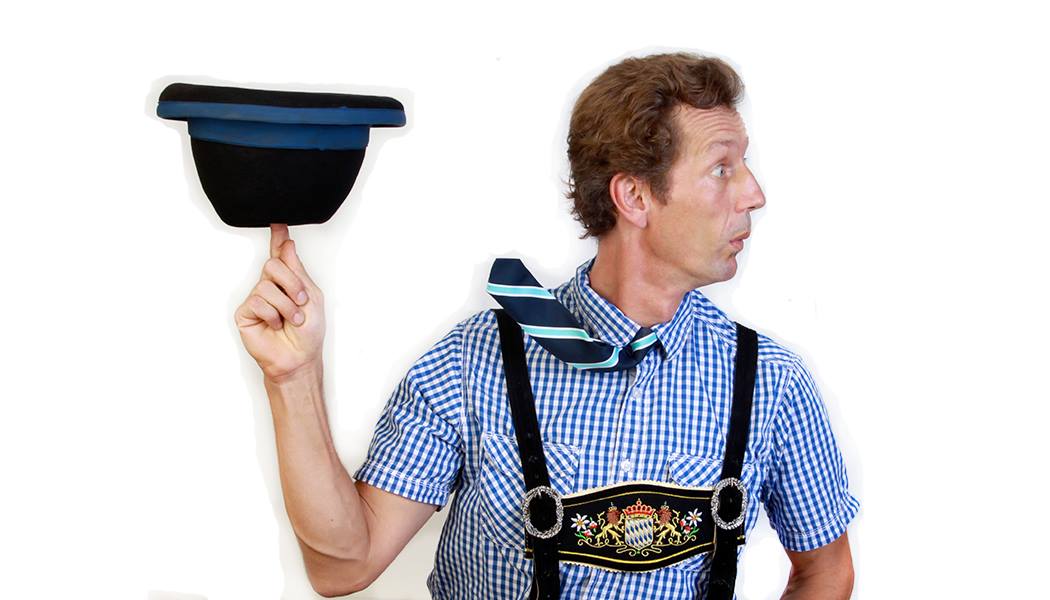 Hilby the Skinny German Juggle Boy
(USA)
This is Michael's 2nd visit to Grande Prairie's streetfest. He first came to entertain us in 2015.
Michael Hilbig, aka, Hilby the Skinny German Juggle boy is a comedic circus stunt performer from Ithaca, NY. Hilby is originally from Germany but has spent almost as much time in the US. In Berlin, Hilby spent his youth and college years but eventually realized that Germany was just not going to get any funnier. After a brief career as a social worker he felt prepared to move into a line of work making people laugh.

The New York Times calls Hilby, "rivetingly absurd." Operating on the fair circuit, theaters, festivals, colleges, conventions, and cruise ships all around the world Hilby performs his highly professional and excruciatingly funny show is for young and old alike.

One cannot help but be charmed by Hilby's impeccable timing and extreme circus skills. You will find Hilby on top of Unicycles of all shapes and sizes manipulating objects ranging from potato chips to electrical powered hedge trimmers. His show is a powerful and spell binding collage of superb technical skill and wacky comedy in the tradition of vaudeville.