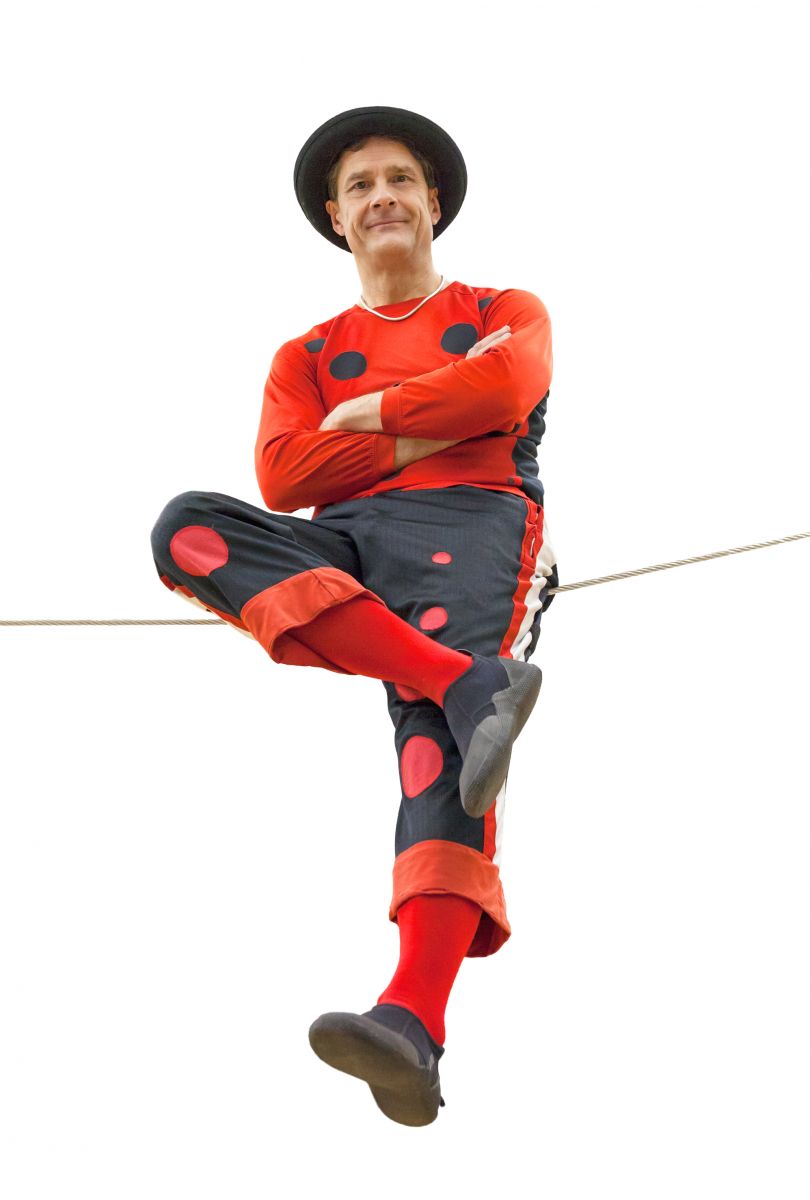 Flyin' Bob
(Sylvan Lk)
Bob Palmer first visited the Grande Prairie Festival in 2001, (Our very first festival!) and this will be his 7th appearance here. Flyin' Bob hosted one of last year's virtual shows. He has been running his own street performer festival in Red Deer for the last few years.
Flyin' Bob walks the slack rope and much more! He partners with Jason Kodie July 23 @ 7:15 pm, July 24 @ noon, 3:35, 7:30 pm, July 25 @ 2:15, 6:00 pm.
Tens of thousands of people throughout 13 countries have experienced the Flyin' Bob Festival show. From the 20 foot high 60 foot long skywriter, to the egg catapult, to the 20 foot long high wire of death, Flyin' Bob is a guaranteed attention getter and master of crowd control. He has attracted as many as 1000 people to one of his outdoor extravaganzas.
Flyin' Bob: Master of Useless Skills, was at the first Grande Prairie Street Fest maaany years ago. He's still at it, because he loves performing and appears to be incapable of doing anything else. He stayed in shape during the pandemic by watching YouTube videos of people working out, and was hugely inspired, to watch even more YouTube videos of people working out. Expect juggling, balance, wire walking, tom foolery, shenanigans, monkey shines, and, what else, oh yes, hijinks. Do not expect intelligent discourse, meaningful insights, practical advice, or demonstrable competence, but we will hang together and have a really good time. "If you're not part of the solutionizing, you're part of the problemization."
WEBSITE | www.flybob.com